Capacitance Electronic Discs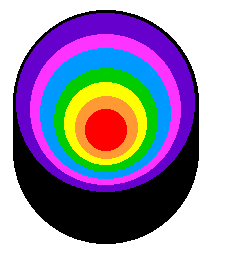 Welcome to CED Magic
This web site pertains to Capacitance Electronic Discs or CED's, a consumer video format on grooved vinyl discs that was marketed by RCA in the 1980's. This is the home site for the RCA SelectaVision VideoDisc FAQ and the CED Title Database. Additional information on the RCA VideoDisc System will appear here as it is prepared.

Why Magic? Listen to this sound byte from 1984 Video Systems.
---
Main Items:
---
---
Featured CED


RCA Service Alignment Discs (NTSC and PAL)
---
 Technical Information
---
CED Museum
---
 Software Downloads
---
CED Player and Disc Production
Still image sequences illustrating CED player and disc manufacturing processes at RCA's Bloomington and Indianapolis Indiana facilities. A movie of the complete tour is also available as a QuickTime download from either sequence.
---
Fanfare Movies
QuickTime movies of the original SelectaVision fanfare, and the updated version put on CED's starting in 1982. These QuickTime files are 1317K and 2471K, respectively. Click HERE for smaller download options.
---
SelectaVision Music from the CED Era

"Bring the Magic Home" (51K)

"Hello Charlie Brown" (48K)

"We'll Open Your Eyes" (36K)

"Coming at Ya from All Sides" (517K)

RCA Theme Song, solo piano (592K)

RCA Theme Song, orchestral (469K)
---
 Miscellaneous Information
---
Related Sites on the Web:

Web authoring by Tom Howe P.O. Box 5604, Portland, Oregon 97228 U.S.A.
Site Stats: 10,906 web pages • 266,080 links
© copyright 1995 - 2020, Tom Howe