Previous Image | Next Image | Who's Who Home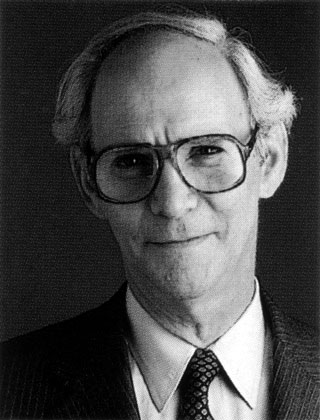 Roy H. Pollack
Roy Pollack was a components engineer who once left RCA for Fairchild Corp. Upon returning to RCA, he worked his way up to the position of Vice President and General Manager, Color and Black & White Television Division, and in 1974 was appointed Vice President and General Manager, Consumer Electronics (CE). In this position he was one of the RCA executives in charge of the rollout of SelectaVision VHS in 1977. In February 1979, Roy Pollack was appointed Group Vice President and also joined the RCA Board of Directors.

Up until this time Pollack had expressed opposition to the VideoDisc project, stating that it was a very high-risk venture and recommending that it be sent back to RCA Laboratories for improvement. But when Edgar Griffiths abruptly decided to introduce CED in January 1979, he embraced the project. Richard Sonnenfeldt also departed from the VideoDisc project in January 1979, and with his appointment to Group Vice President, Pollack assumed overall control of the VideoDisc market introduction. Assisting him were Jay Brandinger for VideoDisc Operations, Jack Sauter for marketing, James Alic for strategic business planning, and Herbert Schlosser for SelectaVision programming. In June 1979, Roy Pollack was elected as an Executive Vice President and with the sudden departure of President Maurice Valente in June 1980, he joined the "Office of the Chairman" under Edgar Griffiths. These new appointment reduced his direct involvement with the VideoDisc program.

When Edgar Griffiths departed RCA in 1981, Roy Pollack was one of the leading contenders to assume the role of President opposite CEO Thornton Bradshaw, but the decision was made to go outside the corporation with the selection of Robert Frederick in September 1982. Pollack left the RCA Board of Directors in 1982, but continued as Executive Vice President, Electronic Products and Technology until the corporation was dissolved in 1986. He died in an airplane accident on November 15, 1994 at the age of 67.

Roy Pollack and his wife Linda were among the hosts for the "Aloha Conference" held in February-March 1984 at the Kona Surf Hotel on the Big Island of Hawaii for RCA VideoDisc dealers with outstanding 1983 player sales.

See Roy Pollack on the cover of the Oct/Nov 1977 issue of RCA Communicate magazine.

If you have some additional information to supply on Roy Pollack, feel free to submit the form below, so your comments can be added to this page.
---
Send your comments in email via the Contact page
---
Previous Image | Next Image | Who's Who | Memories | CED Magic Home