Previous Image | Next Image | Who's Who Home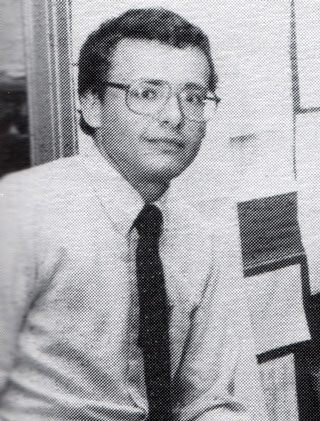 Christopher J. Poux
Christopher Poux graduated from Gannon College, Erie, PA in 1974. He received a BS in Mechanical Engineering and, in 1982, was awarded a Professional Engineering License by the state on Indiana. Mr. Poux joined RCA as a Member of the Engineering staff at the RCA VideoDisc Division in 1980. While at VideoDisc he worked in the Advanced Development group on disc manufacturing. In 1984, Mr. Poux transferred to RCA Laboratories as a Member of the Technical Staff in the Electromechanical Systems group.
- RCA 1985 Company Biography

Search for patents issued to Christopher Just Poux.

If you have some additional information to supply on Chris Poux, feel free to submit the form below, so your comments can be added to this page.
---
Send your comments in email via the Contact page
---
Previous Image | Next Image | Who's Who | Memories | CED Magic Home