Previous Image | Next Image | Who's Who Home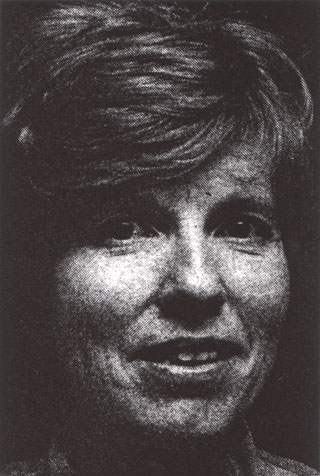 Jane C. Pfeiffer
Jane Pfeiffer came to RCA subsidiary NBC along with Fred Silverman in June 1978 as a consultant. She soon was given the job of CEO opposite Silverman as President of NBC. It was assumed that Silverman would lend his "golden touch" developed at ABC to shore up NBC's third-place network programming, while Pfeiffer would handle corporate administration. But the two soon began to clash when Pfeiffer, who had once spent six months in a convent, insisted that NBC would carry no programs exploiting female pulchritude. This suggested that problems would arise if Silverman attempted to introduce programs along the lines of "Charlie's Angels" or "Three's Company," that were among his major successes at ABC. Pfeiffer also publicly dismissed six NBC managers for skimming and called in the U.S. Attorney's office to investigate. This upset RCA's top management, who would have preferred the matter be handled quietly.

Rather than deal with Jane Pfeiffer himself, RCA CEO Edgar Griffiths pressed Silverman to depose her. This was handled by NBC leaks to the press in July 1980 suggesting that Pfeiffer was being released, resulting in a New York Times headline "NBC Chairman Relieved of Duties Following Refusal to Quit." But Pfeiffer had never been approached about leaving NBC, and the next day she issued a statement that the press leaks were a attempt to use the media to force her to resign. Silverman then did relieve Pfeiffer of her job, but again used the media to convey the news to her, as well as a note wishing her "all success in future endeavors." This prompted one press wag to quip "Silverman not only programs comedies, he lives them." This dismissal as well as the bugled dismissal of RCA President Maurice Valente only a month earlier were major contributing factors in Edgar Griffiths departure as head of RCA in January 1981.
---
Jane Cahill Pfeiffer received a BA from the University of Maryland in 1954. She joined IBM in 1955 as a systems engineering trainee and quickly proved to be a leader, rising through management positions, which included that of Bermuda site manager for NASA's computer complex, where she coordinated IBM's computer programming and engineering efforts. Heady stuff for the recent graduate who had majored in speech and dramatic arts.

More acclaim followed when, in 1966, Pfeiffer was the first woman selected as a prestigious White House Fellow. Returning to IBM following that year's leave of absence, she achieved a national reputation as a highly successful business executive, who brought IBM into television as a major sponsor of public affairs programming. She was serving as vice president of communications when she left IBM in 1976 to become an independent consultant to such major companies as RCA as well as many educational institutions.

When the National Broadcasting Company picked her as chairman of the board in 1978, the Los Angeles Times called her "perhaps the most powerful woman in America." In 1980, she became a consultant in management organization, communications and government relations, a career she continues today.

The university previously honored Pfeiffer with the Distinguished Alumnus Award in 1975 and an honorary doctoral degree in 1979.
- 1995 University of Maryland Biography

Working for Jane in 1961-62 at IBM Bethesda was a rewarding and educational experience. She was always a straight shooter and eager to get the job done in the best possible manner. Thank you, Jane for the drive to Owego in your XKE.
- anonymous

If you have some additional information to supply on Jane Pfeiffer, feel free to submit the form below, so your comments can be added to this page.
---
Send your comments in email via the Contact page
---
Previous Image | Next Image | Who's Who | Memories | CED Magic Home