Previous Image | Next Image | Who's Who Home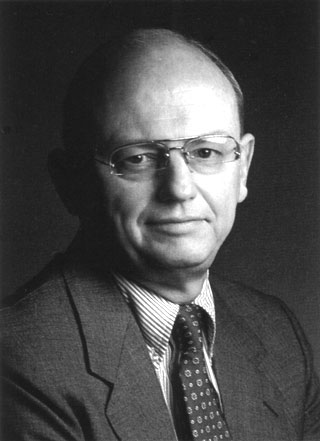 John R. Petty
---
John R. Petty, 70, has served as an Anixter Director since 1988. He has been Chairman of TECSEC Incorporated, a data security company, since 1997, and Chairman of Federal National Payables, Inc., a factoring company, since 1992. Petty has been a private investor since 1988, and prior to that he served as Chairman and Chief Executive Officer of Marine Midland Banks, Inc. He also is a Director for ANTEC Corporation.
- 2000 Web Biography

John Petty is the founder and chairman of Federal National Payables Inc. In his 45-year career, Mr. Petty has served as the Chairman of Marine Midland Bank, a Partner of Lehman Brothers, and as Assistant Secretary of the U.S. Treasury. Mr. Petty serves on the boards of several major corporate, nonprofit and philanthropic organizations.
- 2002 Web Biography

If you have some additional information to supply on John Petty, feel free to submit the form below, so your comments can be added to this page.
---
Send your comments in email via the Contact page
---
Previous Image | Next Image | Who's Who | Memories | CED Magic Home