Previous Image | Next Image | Who's Who Home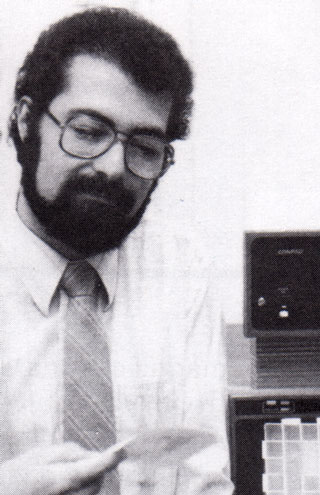 Albert P. Pica
Albert Pica joined RCA Laboratories in 1977. He received his B.S. in Physics from the City College of New York in 1974, and his Masters from Rutgers University in 1976. Since joining RCA he has worked on the CED VideoDisc System, helping to build a digital scanning capacitance microscope that measures disc-stylus capacitance variations. He has also performed research in visual perception. Albert is presently working in the Image Quality and Human Perception Research Group, where he specializes in computer and image processing systems as well as computer simulations of human visual performance.
- RCA 1982 Company Biography

In 1983, Albert Pica became Chairman of the Princeton Chapter of ACM - the Association for Computing Machinery.

Search for patents issued to Albert Pica.

If you have some additional information to supply on Albert Pica, feel free to submit the form below, so your comments can be added to this page.
---
Send your comments in email via the Contact page
---
Previous Image | Next Image | Who's Who | Memories | CED Magic Home