Previous Image | Next Image | Who's Who Home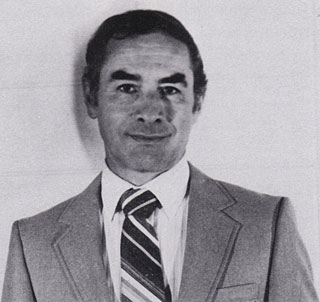 Robert H. Huck
Robert Huck is Manager of the VideoDisc Product Assurance and Test Organization. Prior to March 1981, he was manager of the VideoDisc Engineering Test Group and had been involved with VideoDisc development at Indianapolis since 1972. He had previously managed engineering teams in the development of videotape, computer tape, and magnetic disk packs. He is a member of the IEEE, NSPE, and has served as the RCA Representative on several American National Standards Institute (ANSI) committees.
- RCA 1982 Company Biography

See Jane Fonda's autographed photo to Bob Huck on slide 249 from Memories of VideoDisc.

Just an all around fine guy who was always a pleasure to know and to have worked with.
- Marvin Bock

Search for patents issued to Robert Huck.

If you have some additional information to supply on Bob Huck, feel free to submit the form below, so your comments can be added to this page.
---
Send your comments in email via the Contact page
---
Previous Image | Next Image | Who's Who | Memories | CED Magic Home