Previous Image | Next Image | Who's Who Home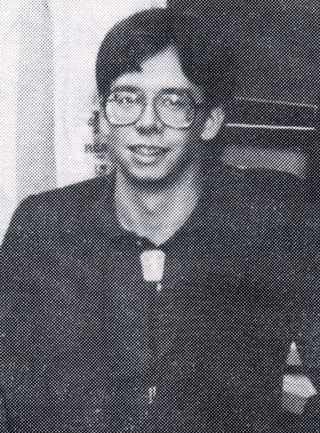 James M. Whitehead
Jim Whitehead holds a Masters degree (specializing in Artificial Intelligence) from the University of Wisconsin where his research focused on the computer understanding of human metaphors. Following a period at Bell Laboratories, Mr. Whitehead joined RCA as a Member of Engineering Staff in ATL's Software Technology Laboratory. He is presently developing a prototype expert intelligence system - a computerized decision aid which will attempt to augment and reproduce the expertise of an experienced tactical intelligence analyst in performing intelligence fusion. Mr. Whitehead also designs and develops games for the interactive K-line VideoDisc player, currently under development at the David Sarnoff Research Center.
- RCA 1983 Company Biography

Search for patents issued to James Whitehead.

If you have some additional information to supply on Jim Whitehead, feel free to submit the form below, so your comments can be added to this page.
---
Send your comments in email via the Contact page
---
Previous Image | Next Image | Who's Who | Memories | CED Magic Home