Previous Image | Next Image | Who's Who Home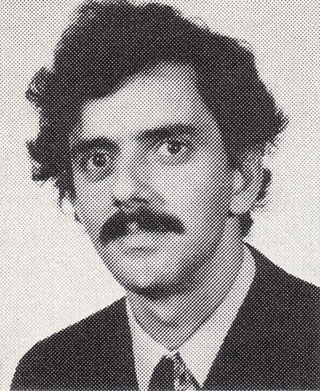 Robert W. Wagner
Robert W. Wagner received the B.S. degree in Electronic Physics from LaSalle College in 1976 and M.S. degree in Electrical Engineering from Drexel University in 1978. After several years at the research and development laboratory of Weyerhaeuser Corporation, he joined RCA Laboratories in 1976, where he worked on the development of instrumentation using laser techniques for optical inspection equipment involved in the RCA VideoDisc project. In 1978 he joined the engineering staff of Metrologic Corporation, where he is working on high voltage switching problems involved with laser power supply design, laser power modulation circuitry, and product development.
- RCA 1978 Company Biography

Search for patents issued to Robert Wagner.

If you have some additional information to supply on Robert Wagner, feel free to submit the form below, so your comments can be added to this page.
---
Send your comments in email via the Contact page
---
Previous Image | Next Image | Who's Who | Memories | CED Magic Home