Previous Image | Next Image | Who's Who Home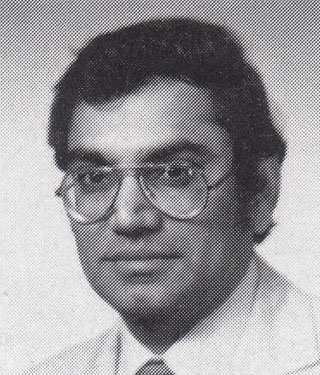 Krishma S. Vanguri
Krishma Vanguri received his B.E. in Electrical Engineering from Andhra University in 1959, his M.E. in Power Systems from the Indian Institute of Science, Bangalore, India; and his Ph.D. in Electrical Engineering from Brown University, Providence, R.l. From 1961 to 1966, he worked in the Electronics Div. of the Atomic Energy Establishment in India. From 1966 to 1971 he was a research assistant in the Division of Engineering and the Center for Dynamical Systems at Brown University, where he was engaged in research in the areas of systems theory, adaptive control and optimization algorithms. From 1971 to 1973, as a scientist at ARCON Corp, Wakefield, Mass, he worked in the analysis and simulations in H.F. propagation and communication. In 1973, Dr. Vanguri joined RCA Americom and worked in systems analysis, satellite/ terrestrial communications network optimization, traffic and switching systems studies. He joined the RCA Laboratories, Princeton, N.J., in 1977 and worked in computer control and energy management systems research and was involved in the design of the CEMS system at Cherry Hill. He is currently engaged in the VideoDisc systems research. Dr. Vanguri is a member of Sigma Xi, IEEE and ISA.
- RCA 1982 Company Biography

If you have some additional information to supply on Krishma Vanguri, feel free to submit the form below, so your comments can be added to this page.
---
Send your comments in email via the Contact page
---
Previous Image | Next Image | Who's Who | Memories | CED Magic Home