Previous Image | Next Image | Who's Who Home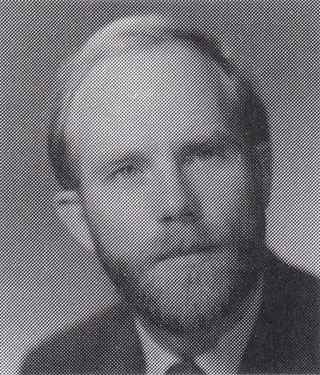 John A. van Raalte
John A. van Raalte received his BS and MS degree from the Massachusetts Institute of Technology in 1960. Subsequently, he carried out his doctoral research under Professor A. R. von Hippel, Director of the Laboratory for Insulation Research at M.l.T. He was awarded the Engineer's Degree in 1962 and received his Ph.D. in 1964. Dr. van Raalte joined the RCA Laboratories, Princeton, N. J. in July 1964. He has conducted research in the areas of electro-optical materials, lasers, holography, and liquid crystals and their applications to display and recording functions.

He was awarded a 1969 RCA Laboratories Achievement Award for the development of a novel television projection system. He was appointed Head of Displays and Device Concepts Research in 1970 and directed research in areas of new displays, television RF/IF circuitry, acoustic surface-wave devices, TV camera tubes and large-screen television displays. In 1979 Dr. van Raalte was appointed Head of VideoDisc Recording and Playback Research. In this position he has directed efforts to support the development and market introduction of the RCA VideoDisc system. He is a member of Tau Beta Pi, Eta Kappa Nu, Sigma Xi, the American Physical Society, a fellow of SID, and a Senior Member of the IEEE. He holds eleven issued patents.
- RCA 1982 Company Biography

In 1983, John A. van Raalte became Director, VideoDisc Systems Research Laboratory at RCA Laboratories.

Search for patents issued to John A. van Raalte.

If you have some additional information to supply on John van Raalte, feel free to submit the form below, so your comments can be added to this page.
---
Send your comments in email via the Contact page
---
Previous Image | Next Image | Who's Who | Memories | CED Magic Home