Previous Image | Next Image | Who's Who Home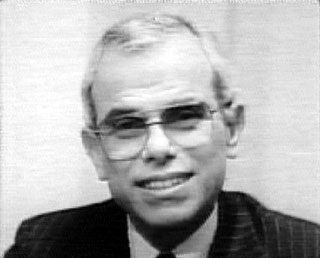 Arnold T. Valencia
Arnold T. Valencia was President, RCA Sales Corp., in January 1981 when he announced the PFR100 front projection television at the Consumer Electronics Show in Las Vegas. It was at this same show that the CED system was introduced in an impressive 84-player display. Arnold Valencia later became Division Vice President and General Manager, VideoDisc Division, and announced his organization as follows:

David M. Arganbright, Division Vice-President, Marketing Operations

Bruce G. Babcock, Division Vice-President, Custom Pressing Marketing

Jay J. Brandinger, Division Vice-President, Disc Operations

Joseph P. Clayton, Division Vice-President, Consumer Sales

Mark L. Frankel, Division Vice-President, Finance

Herbert J. Mendelsohn, Division Vice-President, Advertising and Merchandising
---
Arnold Valencia and his wife Janet were among the hosts for the "Aloha Conference" held in February-March 1984 at the Kona Surf Hotel on the Big Island of Hawaii for RCA VideoDisc dealers with outstanding 1983 player sales.

See Arnold Valencia on slide 440 from Memories of VideoDisc.

If you have some additional information to supply on Arnold Valencia, feel free to submit the form below, so your comments can be added to this page.
---
Send your comments in email via the Contact page
---
Previous Image | Next Image | Who's Who | Memories | CED Magic Home