Previous Image | Next Image | Who's Who Home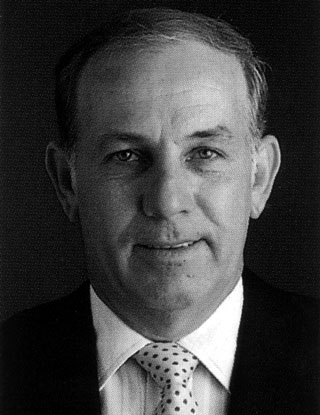 Charles A. Schmidt
Charles Schmidt was Division Vice President and General Manager, Astro-Electronics Division, RCA Corp. In 1985 he became an officer of the corporation with his appointment as Group Vice President, Government Communications Systems.
---
Charles A. Schmidt has been elected Group Vice President, Government Communications Systems. A 35-year RCA employee, Mr. Schmidt previously was Division Vice President and General Manager, RCA Astro-Electronics Division, a position he had held since 1981.

In his new position, Mr. Schmidt is responsible for the RCA Communication and Information Systems Division and the RCA Government Volume Production, both located in Camden, N.J. The two organizations provide a wide range of electronic products and systems to government and commercial customers. He reports to John D. Rittenhouse, Executive Vice President, Aerospace and Defense.

After joining RCA in 1950, Mr. Schmidt held a number of engineering and management positions at Government Communications Systems. Before moving to RCA Astro-Electronics, he was Manager of Integrated Communications Systems, with responsibility for the Navy's Trident Submarine Integrated Radio Room and other advanced communications programs. Most recently, Mr. Schmidt was largely responsible for the formation of EOSAT, a joint venture of RCA and Hughes Aircraft that has assumed responsibility for commercial operation of the U.S. Government's Landsat program.

Mr. Schmidt received a Bachelor of Science degree in Electronic Physics form LaSalle College in 1965. He also is a graduate of the Harvard Business School's Advanced Management Program.

Mr Schmidt is an Associate Fellow of the American Institute of Aeronautics and Astronautics (AIAA), a member of the Board of Governors of the National Space Club, and a member of the American Defense Preparedness Association (ADPA), the Air Force Association (AFA), the Association of the U.S. Army (AUSA), the Navy League, and the Armed Forces Communications and Electronics Association (AFCEA).
- Jan/Feb 1986 RCA Engineer

If you have some additional information to supply on Charles Schmidt, feel free to submit the form below, so your comments can be added to this page.
---
Send your comments in email via the Contact page
---
Previous Image | Next Image | Who's Who | Memories | CED Magic Home