Previous Image | Next Image | Who's Who Home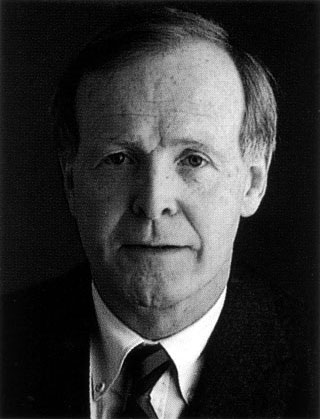 Edward L. Scanlon
After holding various positions at RCA, Hertz, and NBC, Edward Scanlon became Senior Vice President, Employee Relations, RCA Corp., from 1983 to 1986. After the merger with GE, he became Executive Vice President, Employee Relations, NBC. He also became a member of the board of trustees at Providence College.
---
Edward L. Scanlon, a member of the Providence College Board of Trustees, has been executive vice president at NBC since 1987, managing all employee relations as well as global talent contract negotiations. A 1955 graduate of Providence College, Scanlon has helped transform NBC from a domestic television network into a global multimedia communications company. During his tenure, NBC has launched two cable networks, CNBC and America's Talking.

Scanlon, who holds an M.B.A. from Rutgers University, joined NBC after a successful career with RCA that began in 1957. The Woonsocket, R.I., native joined RCA's corporate staff in 1969 and was named vice president, industrial relations for RCA Records in 1972.

In 1977, when the Hertz Corporation was part of RCA, Scanlon was appointed executive vice president of Hertz and was named to its board of directors. He then served as vice president of RCA Operations before being named senior vice president, employee relations, reporting directly to the president/CEO of RCA. From 1985-87, he helped engineer the merger between RCA and GE.

A member of the board of directors of the Ronald McDonald House in New York City, Scanlon also has been a member of the Communications Personnel Group for 25 years. He received the Outstanding Human Resources Professional Award from the Metropolitan New York Senior Human Resource Managers in 1992.
- May 8, 2000 Providence College News Release

If you have some additional information to supply on Edward Scanlon, feel free to submit the form below, so your comments can be added to this page.
---
Send your comments in email via the Contact page
---
Previous Image | Next Image | Who's Who | Memories | CED Magic Home