Previous Image | Next Image | Who's Who Home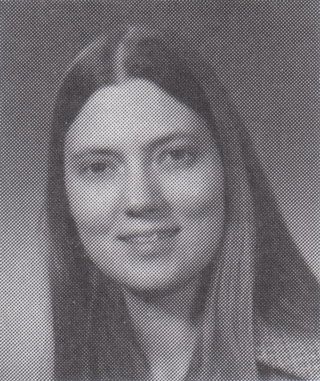 Karen Pitts
---
Karen Pitts' background is in applied mathematics and statistics. She hold a B.S. in mathematics from St. Olaf College in Minnesota and an M.S. in Operations Research and Systems Analysis from the University of North Carolina at Chapel Hill. Since 1976, she has been involved in statistical experimental design, data analysis, mathematical modeling, and systems analysis for RCA Laboratories. Ms. Pitts has worked on projects for the Solid State, Americom, SelectaVision, and Consumer Electronics Divisions of RCA. She is a member of the American Statistical Association, the Society for Women Engineers, and writes a column for the Caucus for Women in Statistics.
- RCA 1982 Company Biography

Karen Pitts joined RCA Laboratories as a Member of the Technical Staff in 1976 after receiving her MS in Operations Research from the University of North Carolina. during her time at the Labs she has been involved in a wide range of applied math and applied statistics projects, including five years on VideoDisc. Projects included simulation of production bottlenecks, statistical design of experiments, ad mathematical modeling for Consumer Electronics, Americom, Video Components and Display Division (VCDD), Solid State Division (SSD), and Astro-Electronics. She has been working with Palm Beach Gardens on various statistical projects since June 1984. This was her first experience in implementing Statistical Process Control in a manufacturing plant.
- RCA 1985 Company Biography

Karen continued to work for Sarnoff (which is what RCA Labs turned into) until Nov. of 2001. She continued to work on a variety of statistical and mathematical projects including Statistical Process Control, especially in wafer fabrication, subjective testing of video and audio quality, including standards work for High Definition TV, and evaluating compressed digital pictures (DirecTV, iris recognition, HDTV), and experimental design focused on new products. After leaving Sarnoff, she worked as a consultant for over a year and is now (2003) homeschooling her children, where she teaches math (and history and English and science and art and music) several hours a day.
- Karen Pitts

If you have some additional information to supply on Karen Pitts, feel free to submit the form below, so your comments can be added to this page.
---
Send your comments in email via the Contact page
---
Previous Image | Next Image | Who's Who | Memories | CED Magic Home