Previous Image | Next Image | Who's Who Home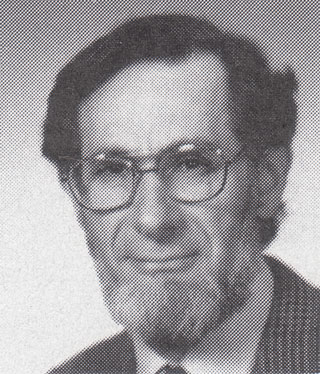 Harry L. Pinch
Harry L. Pinch earned the B.S. degree in 1951 from the City College of New York and the Ph.D. in 1955 from the Pennsylvania State University, both in chemistry. He has been a member of the technical staff at RCA Laboratories, Princeton, N. J. since 1957. He has done materials research on phosphor films, magnetic films, solid state laser host crystals, magnetic semiconductors, garnet "bubble" films and high resistance cermet films. His present areas of concern are the deposition and metallurgy of the VideoDisc stylus electrode. He is a member of the American Vacuum Society and the American Chemical Society.
- RCA 1982 Company Biography

Harry Pinch passed away Sep. 6, 2017 in Princeton, NJ at the age of 88.

Search for patents issued to Harry Louis Pinch.

If you have some additional information to supply on Harry Pinch, feel free to submit the form below, so your comments can be added to this page.
---
Send your comments in email via the Contact page
---
Previous Image | Next Image | Who's Who | Memories | CED Magic Home