Previous Image | Next Image | Who's Who Home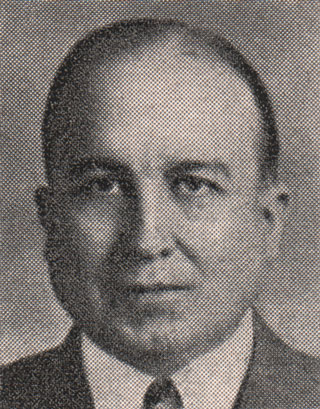 Harry F. Olson
Harry Olson was RCA's original videoplayer pioneer, conducting extensive research on using magnetic tape or disc media for video storage in the 1950's at RCA Laboratories. He presented David Sarnoff with a prototype Hear See videoplayer on the occasion of his 50th anniversary in the broadcast industry in 1956. In this same time frame he engaged in theoretical discussions with William Webster on signal-to-noise ratio in recorded media. These discussions were later touched upon by Thomas Stanley in his investigation of capacitive encoding of video information.
---
Harry F. Olson received the B.S. degree in 1924, the M.S. degree in 1925, the Ph.D. degree in 1928 and the E.E. degree in 1932 from the University of Iowa. From 1928 to 1930 he was in the Research Department of Radio Corporation of America, from 1930 to 1932, in the Engineering Department of RCA Photophone, from 1932 to 1941, in the Research Division of RCA Manufacturing Company, since 1941, with the RCA Laboratories. Dr. Olson is a member of Tau Beta Pi and Sigma Xi. He is a Fellow of the Society of Motion Picture and Television Engineers, the American Physical Society, the Institute of Radio Engineers, the Acoustical Society of America and the Audio Engineering Society. He is a past president of the Acoustical Society of America.
- RCA 1956 Company Biography

Harry F. Olson, Ph.D. (1901-1982) is recognized as a pioneer and leading authority in acoustics and electronic sound recording. One of Olson's early projects was the velocity microphone, the first microphone with uniform directivity, which became the standard for broadcasting use. He later pioneered several other directional types of microphones, including the unidirectional types used in television broadcasting and sound motion picture filming.

During World War II, he developed underwater sound equipment, anti-noise microphones, and high powered announcing systems. He also made pioneering contributions to loudspeaker development, including the development and improvement of phonograph pickup and disc recording equipment, sound motion picture and development of electronic noise reducers, stereophonic sound systems, magnetic tape recorders for sound and television, the electronic music synthesizer, and an experimental voice-activated phonetic typewriter.

Olson held over 100 U.S. patents on devices and systems in the acoustical field and was the author of more than 130 articles and professional papers. His books, Acoustical Engineering and Dynamical Analogies, have long been standard reference texts around the world. Several of his inventions are in the collection of the Smithsonian Institution. He was elected to the National Academy of Sciences in 1959. Olson earned bachelor's and doctorate degrees from the University of Iowa.
- 1996 NJ Inventors Hall of Fame Biography

Read Harry Olson's Oral History at the IEEE History Center.

If you have some additional information to supply on Harry Olson, feel free to submit the form below, so your comments can be added to this page.
---
Send your comments in email via the Contact page
---
Previous Image | Next Image | Who's Who | Memories | CED Magic Home