Previous Image | Next Image | Who's Who Home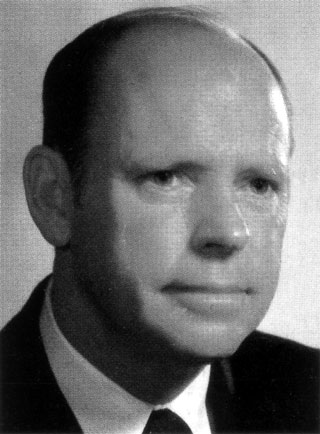 Frank A. Olson
Frank Olson was an RCA Executive Vice President and a member of the RCA Board of Directors during some of the years the CED system was on the market. In 1982, he was a potential candidate for the RCA presidency, a position that ultimately went to Robert Frederick.
---
Frank Olson is the chairman of the board of The Hertz Corporation. In 1980, he was chosen as executive vice president of RCA Corporation, then parent company of Hertz. Mr. Olson in 1987 was elected chairman and chief executive officer of Allegis Corporation and president and chief executive officer of United Airlines while maintaining his positions with Hertz. Mr. Olson is also a director with the Amerada Hess Corporation, Becton Dickinson and Company, and White Mountain's Insurance Co., as well as an executive committee member of the World Travel & Tourism Council and a member of the American Association of the Sovereign Military Order of Malta. He is a graduate of City College in San Francisco.
- 1999 Web Biography

If you have some additional information to supply on Frank Olson, feel free to submit the form below, so your comments can be added to this page.
---
Send your comments in email via the Contact page
---
Previous Image | Next Image | Who's Who | Memories | CED Magic Home