Previous Image | Next Image | Who's Who Home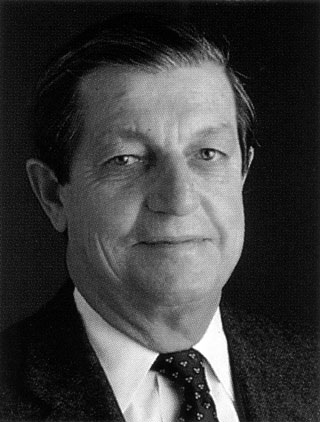 Samuel W. Murphy, Jr.
Samuel Murphy, Jr. graduated from Harvard Law School in 1951. From 1984 until 1986, he was Senior Vice President And General Counsel, RCA Corp.
---
Samuel W. Murphy Jr. '51 of East Falmouth, Mass., and Boca Grande, Fla., died September 7, 2001. A corporate litigator, he worked at Donovan, Leisure, Newton and Irvine in New York City for 30 years, becoming a partner and then head of the firm. His clients included Walt Disney, General Electric, Mobil Oil, and American Home Products, and during the 1960s and 1970s he represented major pharmaceutical companies against allegations that they were fixing the price of antibiotics. He argued a case before the U.S. Supreme Court and was admitted as a fellow of the American College of Trial Lawyers. He also received the Thurgood Marshall Award for his pro bono representation of death-row inmates. Later in his career Murphy was general counsel and a director of Gulf Oil, guiding the company through its takeover by Chevron Oil. He served as general counsel at RCA and worked at Davis, Markel and Edwards. After his retirement he continued his pro bono representation of death-row inmates and was president of the Gasparilla Island (Fla.) Conservation and Improvement Association.
- Spring 2002 Harvard Law Bulletin

Sam saw action as a U.S. Marine Corps Officer during the Korean War. For several years after joining Donovan Leisure, he was a key kegal advisor to the National Electrical Manufacturers Association (1958-1978), successfully advancing the electrical industry's position in cases before the Dept. of Labor and the Special trade Representative.
- bfalkiec@aol.com

If you have some additional information to supply on Samuel Murphy, feel free to submit the form below, so your comments can be added to this page.
---
Send your comments in email via the Contact page
---
Previous Image | Next Image | Who's Who | Memories | CED Magic Home