Previous Image | Next Image | Who's Who Home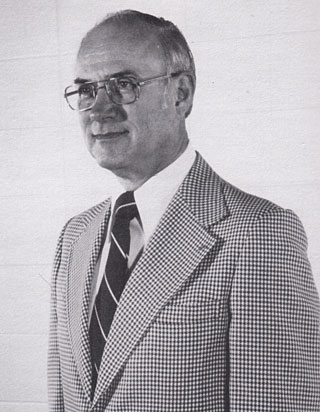 H. N. Crooks
H. Nelson Crooks is Director, Technical Liaison, SelectaVision VideoDisc Operations, Indianapolis, where he is responsible for the technical interface between RCA and VideoDisc licensees. He joined RCA's Advanced Development Section in Camden, New Jersey, in 1949. Since then he has been associated with the Applied Research Section in Camden; Government Systems Division in Cambridge, Ohio; Graphic Systems Division in Dayton, New Jersey; and most recently, RCA Laboratories in Princeton, New Jersey, where he was involved with the development of the VideoDisc system and research on manufacturing-related problems.
- RCA 1982 Company Biography

In 1983, H. N. Crooks article "The RCA SelectaVision VideoDisc System" was selected for a Technical Publications Competition Award by the New York Chapter of STC - the Society for Technical Communications.

In 2002, H. Nelson Crooks was retired, but remained active in the venerable Scientech Club in Indianapolis.

Search for patents issued to Horatio Nelson Crooks.

If you have some additional information to supply on H. Nelson Crooks, feel free to submit the form below, so your comments can be added to this page.
---
Send your comments in email via the Contact page
---
Previous Image | Next Image | Who's Who | Memories | CED Magic Home