Previous Image | Next Image | Who's Who Home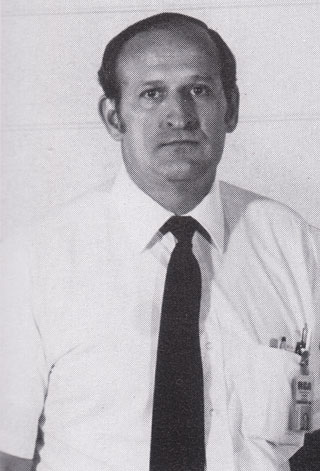 Clyde F. Coleman
Clyde Coleman is a Senior Member of the Engineering Staff in VideoDisc Player Engineering. He joined RCA Consumer Electronics in 1963 and has had engineering design responsibilities in audio products, ceramic circuits, and videotape player engineering. In his present position, he is responsible for the design of several mechanisms in the SFT100 VideoDisc player as well as overall mechanical instrumentation responsibility.
- RCA 1981 Company Biography

Search for patents issued to Clyde Franklin Coleman.

If you have some additional information to supply on Clyde Coleman, feel free to submit the form below, so your comments can be added to this page.
---
Send your comments in email via the Contact page
---
Previous Image | Next Image | Who's Who | Memories | CED Magic Home