Previous Image | Next Image | Who's Who Home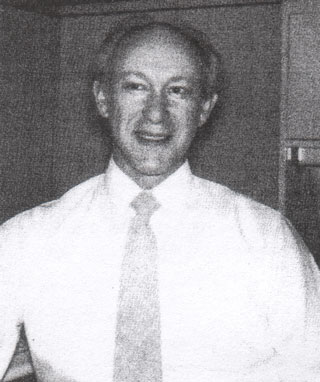 Malcolm F. Cobb
Malcolm Cobb joined RCA in 1979 as Senior Industrial Engineer in the VideoDisc Player Manufacturing Technology Department, where he is project engineer coordinating the efforts between Design and Manufacturing Technology to reduce player manufacturing cost. As part of this responsibility he recently implemented the "Design for Assembly" program.

He received his B.S. Degree from the University of Tennessee in 1961. Since then he has accumulated a wide variety of Industrial Engineering experience, serving as supervisor of a wage incentive program for Eaton-Yale Inc., and as project engineer at Hamilton Beach and Magnavox.

Most of his assignments in consumer electronics have involved the implementation of new products into manufacturing. Mr. Cobb is an active member of the Institute of Industrial Engineers, currently serving on the Board of Directors of the Indianapolis Chapter.
- RCA 1984 Company Biography

If you have some additional information to supply on Malcolm Cobb, feel free to submit the form below, so your comments can be added to this page.
---
Send your comments in email via the Contact page
---
Previous Image | Next Image | Who's Who | Memories | CED Magic Home