Previous Image | Next Image | Who's Who Home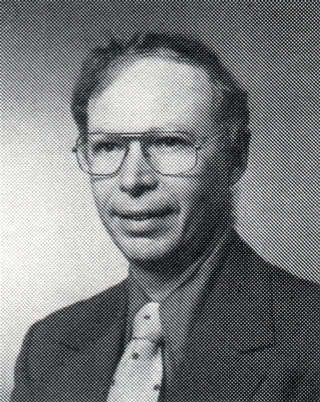 Bruce F. Bogner
Bruce F. Bogner earned a BS degree in Electrical Engineering from City College of New York in 1953. In 1958 he received the MS degree in Electrical Engineering from the Polytechnic Institute of Brooklyn. His master's thesis is entitled "Narrowband Microwave Filter Techniques for Strip Transmission Lines." From 1955 to 1958, at Airborne Instruments Laboratory, Mr. Bogner was engaged in research and development of microwave components and subsystems. and, from 1958 to 1960, he was a section manager in charge of antenna-array design and development at G. B. Electronics Corp. From 1960 to 1964 at Avien, Inc., he was a section manager in charge of the microwave phase of all antenna development, including an ultra-broadband surveillance-tracking antenna array for Cape Kennedy and a special command antenna for external use on the Apollo space vehicle.

After a brief spell as a senior engineer at Loral Electronics, he joined Sperry Gyroscope as a senior engineer to develop electronic-scanning antennas for a nuclear environment, supersonic aircraft, and an air-transportable battlefield radar. From 1966 to 1970, Mr. Bogner was a manager at Jasik Laboratories, in charge of the antenna phase of all programs. Mr. Bogner joined RCA in 1970 as a Principal Member of the Engineering Staff at the Missile and Surface Radar Division, Moorestown, NJ. For five years, he was in the Advanced Microwave Techniques group where he invented a new type of feed for cylindrical arrays of antennas. From 1975 to 1980 he was the system engineer for three elements of the Aegis Combat System, and in 1980 he received the Aegis Excellence Award for outstanding performance in integrating the Navy's new IFF System into the Aegis Command and Control computer system. In the same year, he transferred to RCA Laboratories, Princeton, where he is involved with microwave shielding and susceptibility of the VideoDisc player.

Mr. Bogner is an expert witness in the field of police radar. He has written two books on radar defense and has lectured to both lawyers and the general public on the subject. Mr. Bogner has five U.S. patents issued and four pending. He is a registered Professional Engineer in the State of New Jersey, a member of Eta Kappa Nu and of the NSPE, and a Senior member of the IEEE.
- RCA 1983 Company Biography

Search for patents issued to Bruce Fredric Bogner.

If you have some additional information to supply on Bruce Bogner, feel free to submit the form below, so your comments can be added to this page.
---
Send your comments in email via the Contact page
---
Previous Image | Next Image | Who's Who | Memories | CED Magic Home