Previous Image | Next Image | Who's Who Home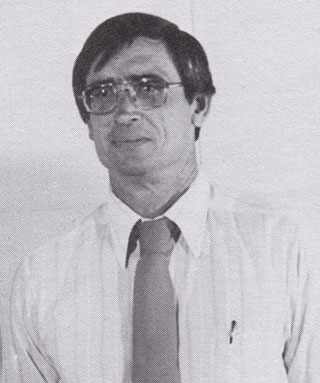 Marvin D. Bock
Marvin Bock joined RCA in 1975 as a Molding Specialist and was promoted to Manufacturing Methods Engineer in 1977. His responsibilities include refinement of the molding process and trouble-shooting production problems. Mr. Bock had an extensive background in injection molding prior to joining RCA.
- RCA 1982 Company Biography

That's a bad photo of me. I am actually much better looking today. I am retired and living near Silver Springs, Florida. If any old co-workers wish to chat a spell, you can e-mail me at mrbok1@MSN.com.

I finally got some credit.... yippee! :)
- Marvin Bock

Search for patents issued to Marvin Bock.

If you have some additional information to supply on Marvin Bock, feel free to submit the form below, so your comments can be added to this page.
---
Send your comments in email via the Contact page
---
Previous Image | Next Image | Who's Who | Memories | CED Magic Home