Previous Image | Next Image | Memories Home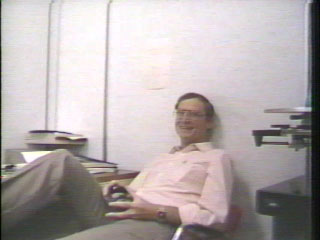 Marvin Bock Again
Marvin Bock joined RCA in 1975 as a Molding Specialist and was promoted to Manufacturing Methods Engineer in 1977. His responsibilities include refinement of the molding process and trouble-shooting production problems. Mr. Bock had an extensive background in injection molding prior to joining RCA.
- 1982 RCA Company Biography

If you know something about who or what is shown in the above image, feel free to submit the form below, so your caption and/or comments can be added to this page.
---
Send your comments in email via the Contact page
---
Previous Image | Next Image | The Way We Were | Memories | CED Magic Home