Previous Image | Next Image | Memories Home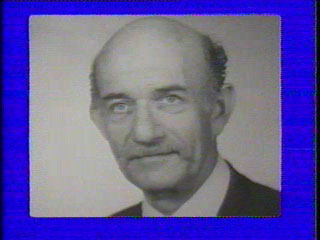 Leonard P. Fox
Leonard P. Fox received B.S. and M.S. degrees in Chemical Engineering from Lehigh University in 1948 and 1949, respectively. He also received an M.S. degree in Physics from Franklin and Marshall College in 1956. Mr. Fox has been an RCA employee since 1949 and has worked at RCA facilities in Lancaster, Pa., and Somerville, N. J. He was Manager, Printed Circuit Manufacturing Engineering, for the RCA Government and Commercial Systems organization in Moorestown. N. J., before joining the Technical Staff of RCA Laboratories in 1970.

At the present time, he is Head of Applied Process Research, and is responsible for a group doing research in SelectaVision VideoDisc processing. In addition to a team engineering award from the RCA Solid State Division in Somerville, Mr. Fox has received an RCA Laboratories Outstanding Achievement Award in 1970 for "a team effort in devising and improving the processing of storage media for high density recording."
- RCA 1978 Company Biography

If you know something about who or what is shown in the above image, feel free to submit the form below, so your caption and/or comments can be added to this page.
---
Send your comments in email via the Contact page
---
Previous Image | Next Image | RCA Laboratories | Memories | CED Magic Home