Previous Image | Next Image | Memories Home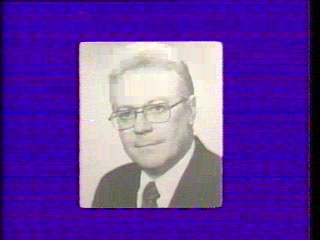 James J. Tietjen, PhD
Dr. Tietjen has served as Staff Vice President at RCA Laboratories since 1977 and has 20 years of service with RCA. A native of New York City, Dr. Tietjen received his B.S. degree, cum laude, in Chemistry from Iona College in 1956. He was awarded his M.S. and Ph.D. degrees in Physical Chemistry in 1958 and 1963 from the Pennsylvania State University.

The author of more than 30 published articles primarily related to materials and components research, he has received RCA's highest technical honor, the David Sarnoff Award for Outstanding Technical Achievement, in 1967 and 1970. He was also awarded RCA Laboratories Outstanding Achievement Awards in 1965 and 1969.
- RCA 1983 Company Biography

In 1983 Dr. Tietjen became President and Chief Operating Officer of RCA American Communications, Inc. After the breakup of RCA he became President and Chief Operating Officer of the David Sarnoff Research Center and Stanford Research Institute. He later became Dean of the Wesley J. Howe School of Technology Management at Stevens Institute of Technology.

If you know something about who or what is shown in the above image, feel free to submit the form below, so your caption and/or comments can be added to this page.
---
Send your comments in email via the Contact page
---
Previous Image | Next Image | RCA Laboratories | Memories | CED Magic Home