Previous Image | Next Image | Memories Home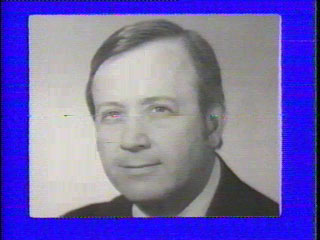 Robert J. Ryan
Robert J. Ryan received the B.A. degree in 1952 from LaSalle College of Philadelphia, and the M.S. degree in Chemistry from Drexel University in 1963. In 1952 Mr. Ryan joined the Electric Storage Battery Company, Philadelphia, and in 1956 was promoted to supervisor-in-charge of the nickel cadmium battery design and development group. Mr. Ryan joined RCA Semiconductor and Materials Division in 1957 and contributed to the investigation of N-Halogen organic compounds for use as cathode materials in reserve batteries. He has engaged in the development of new primary dry and high-rate reserve batteries and the investigation of new anode-cathode materials for primary and secondary batteries.

Mr. Ryan received the RCA Engineering Achievement Award in 1963 in recognition of his efforts in developing an electrochemical system for use in missile applications. In 1964, he joined the RCA Laboratories Process Research and Development Laboratory, where he was engaged in the development of interconnection processes for electronic components and subsystems. Mr. Ryan received Laboratories' Achievement Awards in 1965 and 1969 for development of additive multilayer printed-circuit-fabrication processes and materials. He was instrumental in the development of processes and materials for a holographic recording and replication system and was the recipient of the David Sarnoff Medal as part of the Team Award in Science for 1972. In 1972, he set up a plastics processing laboratory and was engaged in research studies relating to the formulation and molding of VideoDiscs.

Mr. Ryan joined the SelectaVision Division of RCA in Indianapolis, In., in 1976 as Manager of VideoDisc Development Engineering and is currently responsible for material and processes development for disc replication. Mr. Ryan is a member of the American Chemical Society, Sigma Chi, and the Society of Plastics Engineers and is listed in American Men of Science.
- RCA 1978 Company Biography

If you know something about who or what is shown in the above image, feel free to submit the form below, so your caption and/or comments can be added to this page.
---
Send your comments in email via the Contact page
---
Previous Image | Next Image | RCA Laboratories | Memories | CED Magic Home