Previous Image | Next Image | The Hobbit CED Page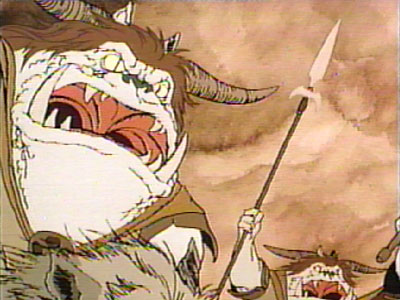 The Goblin Army Attacks
The goblin army riding wargs advances to attack the three armies (Side 2, 35:52).
"So began a battle that none had expected; and it was called the Battle of Five
Armies, and it was very terrible. Upon one side were the Goblins and the wild
Wolves, and upon the other were Elves and Men and Dwarves"
- The Hobbit: The Clouds Burst
Previous Image | Next Image | The Hobbit CED Page | CED Magic Home