Previous Image | Next Image | Narnia CED Page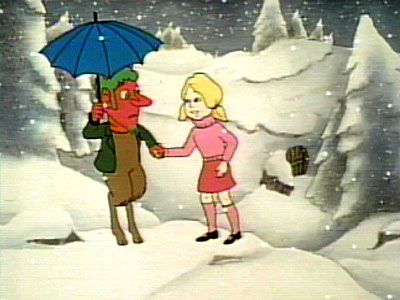 Mr. Tumnus Guides Lucy Home
Mr. Tumnus leads Lucy home from his cave.
"'I'm very sorry, Mr. Tumnus', said Lucy. 'But please let me go home.'
'Of course I will,' said the Faun. 'Of course I've got to. I see that now.
I hadn't known what Humans were like before I met you. Of course I can't give
you up to the Witch; not now that I know you. But we must be off at once. I'll
see you back to the lamp-post. I suppose you can find your own way from there
back to Spare Oom and War Drobe?'"
- The Lion, the Witch and the Wardrobe: What Lucy Found There
Previous Image | Next Image | Narnia CED Page | CED Magic Home