Previous Image | Next Image | Narnia CED Page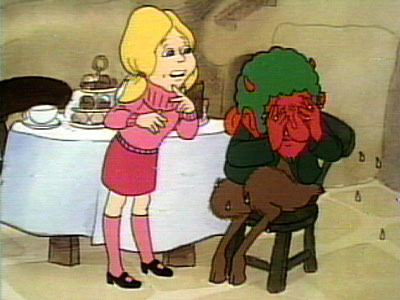 Mr. Tumnus Weeps
Mr. Tumnus cries when confessing he's been a bad Faun to Lucy.
"'Like what I've done,' said the Faun. 'Taken service under the White Witch.
That what I am. I'm in the pay of the White Witch.'
'The White Witch? Who is she?'
'Why, it is she that has got all Narnia under her thumb. It's she that makes
it always winter. Always winter and never Christmas; think of that!'"
- The Lion, the Witch and the Wardrobe: What Lucy Found There
Previous Image | Next Image | Narnia CED Page | CED Magic Home