Previous Image | Next Image | Narnia CED Page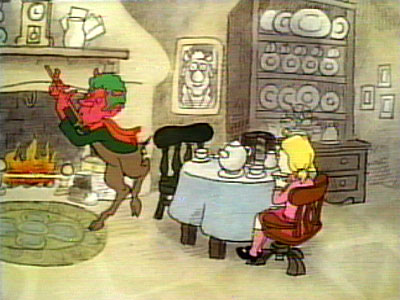 Mr. Tumnus Plays His Flute
Mr. Tumnus plays enchanting flute music for Lucy.
"Then to cheer himself up he took out from its case on the dresser a strange
little flute that looked as if it were made of straw and began to play. And
the tune he played made Lucy want to cry and laugh and dance and go to sleep
all at the same time. It must have been hours later when she shook herself and said:
'Oh, Mr. Tumnus - I'm so sorry to stop you, and I do love that tune - but really,
I must go home, I only meant to stay for a few minutes.'"
- The Lion, the Witch and the Wardrobe: What Lucy Found There
Previous Image | Next Image | Narnia CED Page | CED Magic Home