Previous Image | Next Image | Narnia CED Page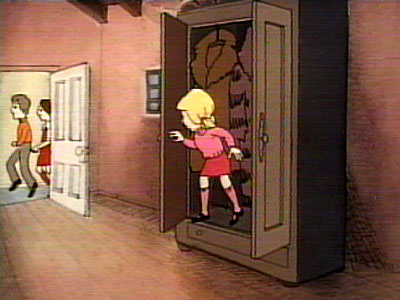 Lucy Hiding in the Wardrobe
Lucy hides from her siblings inside the wardrobe.
"... a room that was quite empty except for one big wardrobe; the sort that
has a looking-glass in the door. There was nothing else in the room at all
except a dead blue-bottle on the window-sill."
- The Lion, the Witch and the Wardrobe: Lucy Looks into a Wardrobe
In the book, Lucy's first entry into the wardrobe was for mere curiosity, not for hide-and-seek.
Previous Image | Next Image | Narnia CED Page | CED Magic Home