Previous Image | Next Image | Narnia CED Page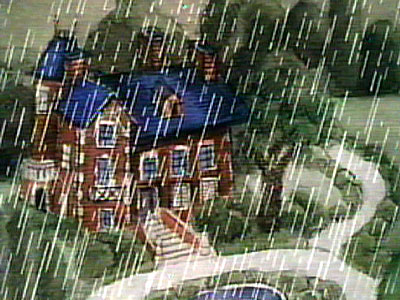 The Professor's House
The professor's mysterious house on a rainy day.
"They were sent to the house of an old Professor who lived in the heart
of the country, ten miles from the nearest railway station and two miles from the
nearest post office. He had no wife and he lived in a very large house with a
housekeeper called Mrs. Macready and three servants."
- The Lion, the Witch and the Wardrobe: Lucy Looks into a Wardrobe
Mrs. Macready does not appear in the 1979 animated adaptation
Previous Image | Next Image | Narnia CED Page | CED Magic Home