Previous Image | Next Image | Narnia CED Page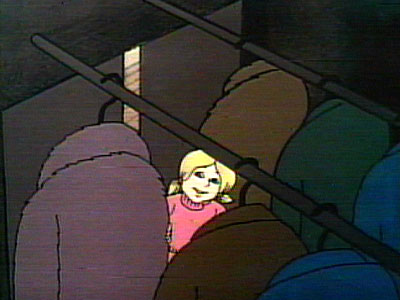 Lucy Inside the Wardrobe
Lucy entering the wardrobe and seeing all the coats inside.
"Looking into the inside, she saw several coats hanging up - mostly long fur
coats. There was nothing Lucy liked so much as the smell and feel of fur. She
immediately stepped into the wardrobe and got in among the coats and rubbed
her face against them, leaving the door open, of course, because she knew that
it is very foolish to shut oneself into any wardrobe."
- The Lion, the Witch and the Wardrobe: Lucy Looks into a Wardrobe
Previous Image | Next Image | Narnia CED Page | CED Magic Home