Previous Image | Next Image | Who's Who Home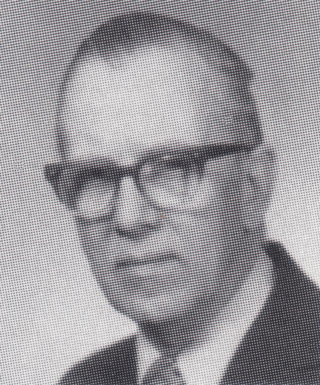 Raymond L. Truesdell
Raymond L. Truesdell received a B.S. degree in Electrical Engineering from Pratt Institute in June 1954 and has been associated with RCA since that time. From 1954 to 1968 he worked at RCA facilities in Camden, NJ and was primarly involved in the design of AM/FM stimulus equipment and magnetic recording. He joined RCA Laboratories in 1969 to work on VideoDisc systems research. This work involved development of the research model VideoDisc player and presently involves VideoDisc cutterhead testing techniques. He received an RCA Laboratories Outstanding Achievement Award in 1978 for "a team effort on tracking performance of the VideoDisc pickup."
- RCA 1982 Company Biography

Search for patents issued to Raymond Truesdell.

If you have some additional information to supply on Raymond Truesdell, feel free to submit the form below, so your comments can be added to this page.
---
Send your comments in email via the Contact page
---
Previous Image | Next Image | Who's Who | Memories | CED Magic Home