Previous Image | Next Image | Who's Who Home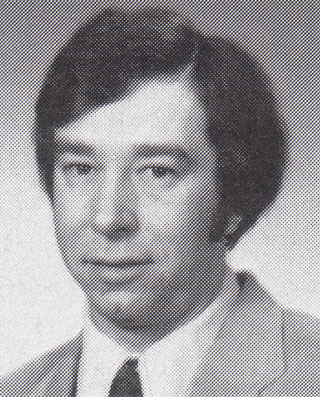 Robert E. Simms
Robert E. Simms entered the US Army in 1965. He served as a Radar instructor at Fort Monmouth, NJ and later was responsible for the operation of a forward air navigation radar system in Vietnam. In 1968, he worked for the General Electric Company and in 1969 for General Instruments. From 1970 to June 1972, he attended Pennsylvania State University, majoring in Electrical Engineering. He received the degree of Associate in Engineering in 1975.

He joined RCA Laboratories in 1972, working first on the electron-beam disc recorder. When the decision was made to master VideoDiscs electromechanically, he was responsible for converting the electron-beam recorder to a scanning electron microscope that could be used to nondestructively examine the surface of VideoDisc masters. Beginning in 1978, he worked on VideoDisc cutterheads including manufacturing techniques and specialized fixtures. He was responsible for training production personnel and for setting up an operating cutterhead production area. He is presently working on optimizing cutterheads and is responsible for the resharpening of the diamond cutter used in the VideoDisc cutterhead.

He has received two RCA Laboratories outstanding achievement awards and is a member of the Tau Alpha Pi national honorary society.
- RCA 1982 Company Biography

Search for patents issued to Robert Simms.

If you have some additional information to supply on Robert Simms, feel free to submit the form below, so your comments can be added to this page.
---
Send your comments in email via the Contact page
---
Previous Image | Next Image | Who's Who | Memories | CED Magic Home