Previous Image | Next Image | Who's Who Home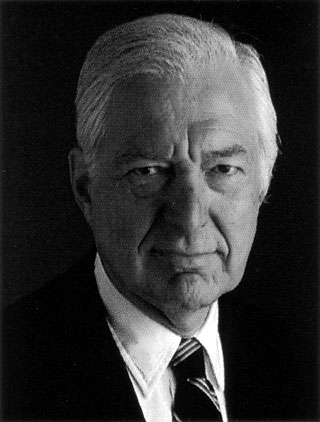 Raymond L. Scherer
Raymond Scherer, former NBC News White House correspondent, was Vice President, Washington, RCA Corp., from November 1975 until retiring in 1986 following the merger with GE.
---
Raymond L. Scherer, AM'47, of Washington, DC, died July 1, 2000 at age 81. During his four-decade career as chief White House correspondent for NBC News, Scherer reported on six administrations, from Harry Truman to Gerald Ford, and was one of the first television "floor men" at the 1956 presidential conventions. He covered Europe as NBC's London correspondent from 1969 to 1973. Upon his return to the U.S., he reported on the Watergate scandal. He served as vice president of RCA, the parent company of NBC, until his 1986 retirement. Survivors include his wife, Barbara, and a brother.
- December 2000 University of Chicago Magazine

If you have some additional information to supply on Raymond Scherer, feel free to submit the form below, so your comments can be added to this page.
---
Send your comments in email via the Contact page
---
Previous Image | Next Image | Who's Who | Memories | CED Magic Home