Previous Image | Next Image | Who's Who Home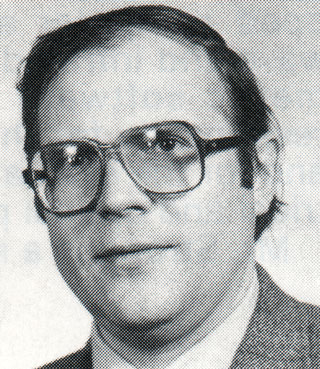 Anton G. Moldovan
Anton G. Moldovan earned a degree of diplomat (equivalent of MS) in Solid State Physics from the University of Bucharest in 1967. From then until 1974, while serving as an assistant professor of solid-state physics at the same university, he worked on the optical properties and photoconductivity of II-IV semiconductor compounds. He also used electron paramagnetic resonance (EPR) to investigate irradiation defects in semiconductors and to study transition metal-ion solutions and catalysts.

In 1975 Mr. Moldovan went to the University of Pittsburgh, receiving a PhD degree in Physics and Chemistry in 1978. He stayed on as a Postdoctoral Fellow and research assistant professor until 1980, doing research on the surface properties of intermetallic compounds used as permanent magnets and in hydrogen storage as well as solar cells.

In 1981 he joined Burroughs to work on high-density display technology. He then joined SES Inc., where he worked on CdS-CuS solar cells. In the same year Dr. Modovan joined RCA Laboratories, Princeton, NJ, as a Member of the Technical Staff, to work on the VideoDisc stylus. More recently, as a member of the LSI Imagers and Special Devices group in the Integrated Circuit Technology Research Laboratory, he has been working on charge-coupled devices.

Dr. Moldovan has written 24 technical papers and has presented papers at six conferences. He is a member of the IEEE, the American Physical Society, the American Vacuum Society, the Association for Computing Machinery, and Sigma Xi.
- RCA 1986 Company Biography

Search for patents issued to Anton Moldovan.

If you have some additional information to supply on Anton Moldovan, feel free to submit the form below, so your comments can be added to this page.
---
Send your comments in email via the Contact page
---
Previous Image | Next Image | Who's Who | Memories | CED Magic Home