Previous Image | Next Image | Who's Who Home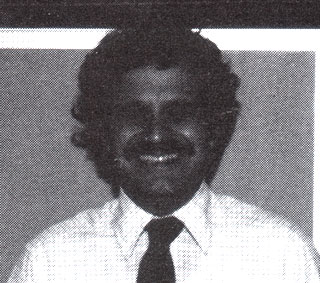 Michael J. Mindel
Mike Mindel is Senior Member Engineering Staff in the High Vacuum Technology group in Cartridge Operations. He joined RCA in 1975 on the VideoDisc project. His interests are in thin-film processes, properties of polymeric glasses, and computer programming. He received his Ph.D. in Metallurgy and Material Science from the University of Pennsylvania in 1968. He has worked at the Centre des Recherches sur les Macromolecules in Strasbourg, France. He is a member of ASM and Sigma Xi.
- RCA 1984 Company Biography

Search for patents issued to Michael Mindel.

If you have some additional information to supply on Mike Mindel, feel free to submit the form below, so your comments can be added to this page.
---
Send your comments in email via the Contact page
---
Previous Image | Next Image | Who's Who | Memories | CED Magic Home