Previous Image | Next Image | Who's Who Home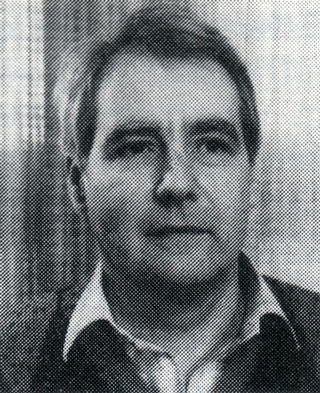 Ernst Meier
Ernst Meier graduated in fine mechanics in 1949. From 1949 to 1962 he worked with the Trueb and Taeuber Company on the development of electromechanical instrumentation. In 1962 he joined Laboratories RCA Ltd., Zurich. He was involved in optical measurements on semiconductors and insulators in the vacuum ultraviolet, ultraviolet, visible, and infrared region of the spectrum and in the development of optical instrumentation for in-process control in the IC technology. In 1968 he was promoted to TSA. At present he is working on the characterization of various materials for IC technology and of conducting polymers and VideoDisc material.
- RCA 1983 Company Biography

Search for patents issued to Ernst Meier.

If you have some additional information to supply on Ernst Meier, feel free to submit the form below, so your comments can be added to this page.
---
Send your comments in email via the Contact page
---
Previous Image | Next Image | Who's Who | Memories | CED Magic Home