Previous Image | Next Image | Who's Who Home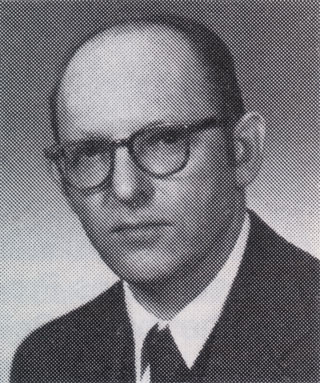 Donald S. McCoy
Donald S. McCoy received the B.E., M.Eng., and Ph.D. degrees in electrical engineering from Yale University, New Haven, Ct. in 1952, 1954, and 1957, respectively. He served as a member of the faculty of the Electrical Engineering Department at Yale from 1955 to 1957. After joining RCA Corporation at the David Sarnoff Research Center in Princeton, N. J. he was engaged in research in a wide variety of areas including magnetic video tape recording, stereophonic disc recording, psychoacoustical testing, stereophonic broadcast systems, seismic detection systems, and colorimetry of color TV systems. He received RCA Laboratories Outstanding Achievement Awards in 1960, 1961, and 1964 for his work in acoustics and seismic detection. From 1969 to 1973 he was Director of Consumer Electronics Research at RCA Laboratories. In 1973 he went to Indianapolis as Staff Vice President, SelectaVision VideoDisc Engineering and Manufacturing, with responsibility for establishment of manufacturing facilities and capability for both VideoDiscs and VideoDisc players. He is currently Staff Vice President, VideoDisc Research and Development at RCA Laboratories. Dr. McCoy is a member of IEEE, Tau Beta Pi, and Sigma Xi.
- RCA 1978 Company Biography

In 1979 Donald McCoy left RCA for CBS where he directed the development of their CED pressing facility in Carrollton, Georgia.

In 2002, Donald McCoy served as webmaster for the Yale University Class of '52 web site.

If you have some additional information to supply on Donald McCoy, feel free to submit the form below, so your comments can be added to this page.
---
Send your comments in email via the Contact page
---
Previous Image | Next Image | Who's Who | Memories | CED Magic Home