Previous Image | Next Image | Who's Who Home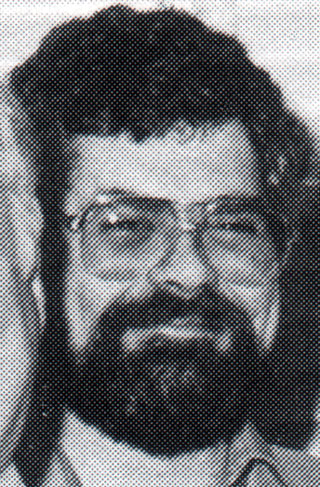 Thomas F. Lenihan
Thomas Lenihan joined RCA Laboratories as a Research Technician in August 1975. He has worked as a member of the Microprocessor Research Group progressing from RT to STA. In May 1981, he graduated from La Salle College in Philadelphia with a Bachelor of Science degree in Electronic Physics. He transferred to the VideoDisc Player Control Research Group in October 1981 as an AMTS.

He has been responsible lor implementing the computer portions of the RKM microprocessor's code, and for interfacing several home computers to the SJT400 VideoDisc player. As a member of the Microprocessor Research Group, he received the RCA Laboratories Achievement Award and a US patent.
- RCA 1984 Company Biography

In 1984, Dr. William M. Webster announced the RCA Laboratories Outstanding Achievement Awards for contributions to electronics research and engineering during 1983. Thomas Lenihan received this award for contributions to the development of the first CED random-access interactive VideoDisc player.

Search for patents issued to Thomas Francis Lenihan.

If you have some additional information to supply on Thomas Lenihan, feel free to submit the form below, so your comments can be added to this page.
---
Send your comments in email via the Contact page
---
Previous Image | Next Image | Who's Who | Memories | CED Magic Home