Previous Image | Next Image | Who's Who Home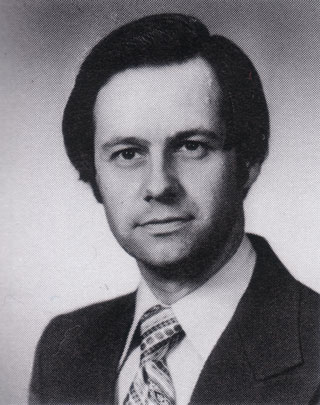 Frank B. Lang
Frank Lang is a Member of Technical Staff, VideoDisc Systems Research Laboratory, RCA Laboratories. He joined RCA after graduation in 1962 and had rotational assignments at a number of RCA divisions. He joined the Astro-Electronics Division in 1963 and worked on television cameras and other electronic imaging systems for spacecraft. In 1973, he transferred to RCA Laboratories where he has been engaged in color television receiver and VideoDisc Systems Research.
- RCA 1981 Company Biography

On March 21, 2001, Frank Lang attended a HDTV Demo at Sarnoff Labs in New Jersey.

Search for patents issued to Frank Lang.

If you have some additional information to supply on Frank Lang, feel free to submit the form below, so your comments can be added to this page.
---
Send your comments in email via the Contact page
---
Previous Image | Next Image | Who's Who | Memories | CED Magic Home