Previous Image | Next Image | Who's Who Home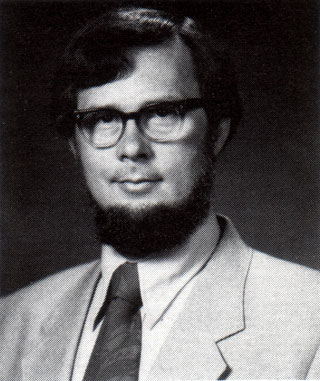 William A. Lagoni
William Lagoni was Senior Member, Engineering Staff, Baseband Signal Processing, RCA Consumer Electronics where he was on the team that developed the CCD Comb Filter Integrated Circuit. He shared a David Sarnoff Award for Outstanding Technical Achievement for this development in 1981. This IC was adapted to implement the buried subcarrier signal encoding in the RCA VideoDisc system.
---
Mr. Lagoni was the key engineer responsible for the product design of the comb filter function in the television receiver. His many long hours were instrumental in the eventual success of the project. He has several innovative patents which were key to the success of the project. Since this was a new TV function there was no prior art on which to rely for guidance in formulating these exacting specifications. He solved severe interference (RFI) problems resulting from the use of on-chip clock drivers required by the comb filter IC design. He has several issued patents and pending patent applications concerning a nonlinear vertical detail signal processing system used in the receiver.
- 1981 David Sarnoff Award Announcement

Search for patents issued to William Lagoni.

If you have some additional information to supply on Bill Lagoni, feel free to submit the form below, so your comments can be added to this page.
---
Send your comments in email via the Contact page
---
Previous Image | Next Image | Who's Who | Memories | CED Magic Home