Previous Image | Next Image | Who's Who Home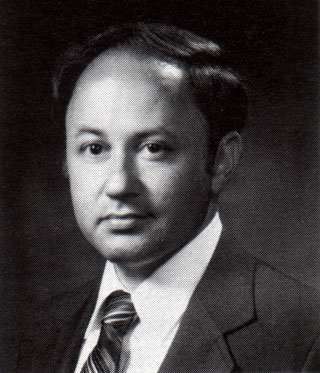 Jack S. Fuhrer
Jack Fuhrer worked on the CED project in the 1970's and received several patents for various innovations. He then joined James Carnes' CCD Comb Filter IC development team and shared a 1981 David Sarnoff Award for Outstanding Technical Achievement. At that time Jack Fuhrer was Manager, Baseband Signal Processing, RCA Consumer Electronics, and he later became Director, Television Research Laboratory at the David Sarnoff Research Center where he oversaw HDTV research and implementation.
---
Mr. Fuhrer contributed significantly to the success of the comb filter project in both an engineering and management capacity. As an engineer, he was responsible for identifying many of the early pitfalls which were associated with the new vertical peaking feature. He suggested and helped implement solutions which made this feature practical in a television receiver. He was instrumental in coordinating the integration of the comb filter function into the rest of the television receiver. He contributed significantly to early demonstrations to marketing management and helped formulate our Dynamic Detail Processing advertising strategy. His leadership was a key factor in the successful completion of this project.
- 1981 David Sarnoff Award Announcement

In 2002, Jack Fuhrer was Director of the Hitachi High Definition Television Laboratory in Princeton, New Jersey.

Search for patents issued to Jack Selig Fuhrer.

If you have some additional information to supply on Jack Fuhrer, feel free to submit the form below, so your comments can be added to this page.
---
Send your comments in email via the Contact page
---
Previous Image | Next Image | Who's Who | Memories | CED Magic Home