Previous Image | Next Image | Who's Who Home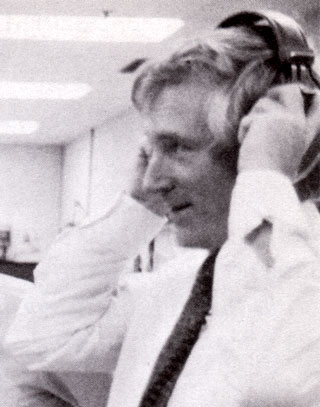 Edward J. Freeman
Ed Freeman is Manager of Systems Engineering at "SelectaVision" VideoDisc Operations in Indianapolis. Prior to joining RCA in 1979, he managed product development programs for industrial television, communications, and power systems.
- RCA 1982 Company Biography

Ed is currently employed by Honeywell International, married the former Suzy Lyon (also a former VideoDisc employee); they recently moved from New York back to Pittsboro, Indiana in August 2003.
- anonymous (2003)

I worked for Ed from 1985 to 1990 at RCA New Products Division. He gave me my first job right out of school. It was a great experience for me and I am forever indebted to him for a great start to my career. He is probably one of the smartest people I ever met and a wonderful raconteur. As I recall, he also plays the violin.
- Jon Willoughby

Search for patents issued to Edward Freeman.

If you have some additional information to supply on Ed Freeman, feel free to submit the form below, so your comments can be added to this page.
---
Send your comments in email via the Contact page
---
Previous Image | Next Image | Who's Who | Memories | CED Magic Home