Previous Image | Next Image | Who's Who Home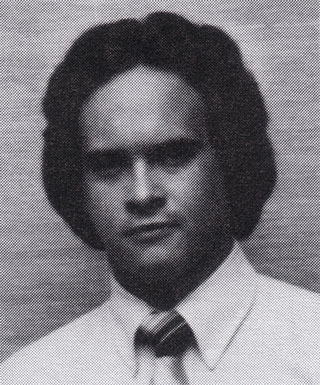 Timothy E. Farley
---
John Bowen and Timothy Farley received the first Technical Excellence Awards of SelectaVision VideoDisc Operations. On June 23, 1981, the awards were presented at a luncheon by Dr. Jay J. Brandinger, Division Vice-President and General Manager of SelectaVision VideoDisc Operations. Those attending the luncheon included the winners' management, members of Dr. Brandinger's staff, and members of the Technical Excellence Committee.

Mr. Bowen and Mr. Farley were each recognized "by virtue of his outstanding creativity, resourcefulness, and proficiency in developing analytical techniques relating to disc performance and defect analysis".

Although prior efforts had been made to establish a defect analysis function, John and Tim were the first to develop the skills and methods to dissect defects, analyze them optically and chemically, and categorize them by sources. The methods John and Tim developed became the key in the quantification of new carbons and other compound ingredients and process parameters in terms of micro-defect sizes and quantities. Such information has been extremely important in the CED Engineering and Manufacturing groups' achievement over the past two years of a significant reduction (by a factor of 20) in the quantity of disc surface defects.

The analytical techniques John and Tim have developed will become even more important in the near future. Stereo disc development and introduction impose stringent new requirements for low disc defect levels, and the characterizations of disc defects will be an integral part of these development and introduction efforts.
- Jan/Feb 1982 RCA Engineer

Timothy E. Farley, Engineering Assistant at RCA SelectaVision VideoDisc Operations, died as a result of a traffic accident on October 10, 1981. Tim, age 22, was a co-recipient of the first Technical Excellence Award at the Indianapolis Rockville Road facility. A native of Indianapolis, Indiana, he was an enthusiastic member of the technical team in SelectaVision VideoDisc. Tim started with RCA on February 14, 1979, as a Lab Analyst and advanced to Engineering Assistant in the Engineering organization. He was an avid baseball participant and sports enthusiast. He will be greatly missed, but happily remembered.
- 1981 R.H. Huck Tribute

If you have some additional information to supply on Tim Farley, feel free to submit the form below, so your comments can be added to this page.
---
Send your comments in email via the Contact page
---
Previous Image | Next Image | Who's Who | Memories | CED Magic Home