Previous Image | Next Image | Who's Who Home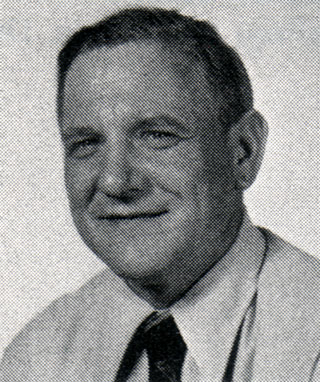 Maurice D. Coutts
---
Maurice D. Coutts received a B.Sc. with 1st Class Honors from Glasgow University in 1954, and was awarded a Department of Scientific and Industrial research fellowship from 1954 to 1957 for research in electron microscopy. Since joining the staff of RCA Laboratories in 1961 he has worked with electron microscopy and diffraction on a variety of solid state problems. He has been the recipient of two RCA Laboratories Achievement awards for outstanding work in electron microscopy and diffraction. He has also been a member of the Committee on Structure for the National Academy of Sciences and National Academy of Engineering. He is a member of the Electron Microscope Society and of the American Chemical Society.
- RCA 1974 Company Biography

November of 1997 had a sad note for the ISR. Our dedicated volunteer Maurice Coutts passed away at the age of 67 while diving his favorite shipwreck - the Scottish Windjammer of Bonaire. Maurice was our chief technical expert when it came to the underwater lighting and setup of the race course. His Scottish brogue and lively spirit will be sorely missed at the future ISRs.
- International Submarine Races Announcement

I was interested to hear about Maurice Coutts's successful career in the USA and sorry to learn that he passed away a few years ago. My recollection of Maurice goes back to student days at Glasgow University. He would get hold of herbs such as mint, freeze them with liquid nitrogen and then grind them to powder (still frozen) with pestle and mortar. The herb powder was then extracted with absolute alcohol obtained from the Chemistry Stores and the the resulting liquor was sipped. This was done with extreme caution as our palates were used to the watery fluid that passed for beer in the UK in the 1950s. Happy days!
- Malcolm Baird

Search for patents issued to Maurice Coutts.

If you have some additional information to supply on Maurice Coutts, feel free to submit the form below, so your comments can be added to this page.
---
Send your comments in email via the Contact page
---
Previous Image | Next Image | Who's Who | Memories | CED Magic Home