Previous Image | Next Image | Who's Who Home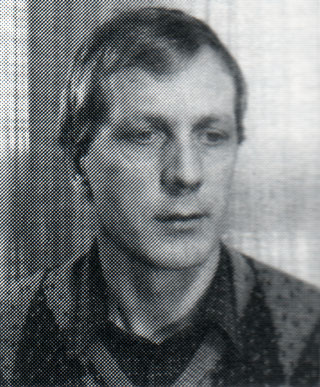 Heinrich Auderset
Heinrich Auderset graduated in mechanics in 1964. From 1964 to 1967 he worked at the Physical Meteorological Observatory in Davos, Switzerland on problems of global solar radiation standards. In 1967 he joined Laboratories RCA Ltd., Zurich. He was involved in work on Raman scattering of magnetic semiconductors, ferroelectrics and low dimensional materials like inorganic and organic conductors, and in the development of an optical scanner for dust and defect detection on semiconductor materials. At present he works on materials characterization of Polysilicon, VideoDisc and Optical Storage Materials by means of elastic, Raman scattering and optical scanner. In 1979 Mr. Auderset received an RCA Outstanding Achievement Award for his contribution to the development of the laser scanner.
- RCA 1983 Company Biography

Search for patents issued to Heinrich Auderset.

If you have some additional information to supply on Heinrich Auderset, feel free to submit the form below, so your comments can be added to this page.
---
Send your comments in email via the Contact page
---
Previous Image | Next Image | Who's Who | Memories | CED Magic Home